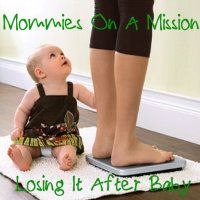 I apologize for being so behind on updating! Both of my girls started fulltime school and it has been a huge adjustment! You think I would have more time to blog but it just isn't so. I have been doing good as far as not eating out and cooking at home. We did order out from Chili's once and my husband and I both got sick from eating such rich food! I definitely notice a huge difference in the way I feel when I eat healthier. I also signed up for an organic produce delivery program. So we receive a box of organic locally grown produce every 3 weeks. It has been fun to experiment with produce I normally wouldn't cook with or eat.
I haven't done any formal exercising yet but I have been trying to walk more and just be more active in general. So here is what this week looks like:
Prepregnancy weight: 121
End of pregnancy weight: 180
3 weeks ago weight: 127
Today's weight: 124
Don't forget to check on Mama Lake's progress!