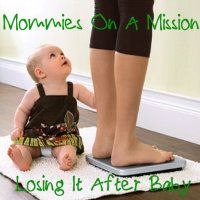 I totally slipped the last couple of weeks! I swear its not my fault. Well, not entirely. My husband keeps bringing me home bags of sour gummy worms and he knows they are my weakness! I have been lazy, busy and tired, which is a terible combination. I figured since I was losing the weight slowly without putting in a ton of effort, I was doing just fine. My pre-pregnancy clothes fit me but they would look so much better if I got my butt into gear! I am really going to try this week.
Pre-pregnancy weight: 121
Weight at delivery: 180
Week 7 weight: 124
This weeks weight: 125
Check on Mama Lake's Progress!