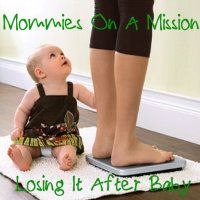 I had a feeling I wouldn't make much progress this week and I was right. I have been making better food choices but I haven't fit in any exercise yet. The problem is that I am still nursing the baby a lot, (he is 19 lbs now!) and I am always hungry! I have started eating special k for breakfast each morning and I know once I start working out, I will see a difference.
My oldest starts school next week so I am hoping that once we get into a routine I can schedule some exercise in somewhere!
Weeks postpartum: 22
Pregnancy weight: 180
Last weeks weight: 130
This weeks weight: 130
GOAL: 120
Be sure to check out
Life as a Lake
to see Mama Lake's progress and if you are interested in joining in the weight loss challenge, send me an email.
Wish me luck this week!