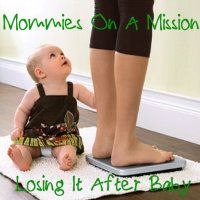 Week 2...just a day late! I forgot to list the numbers in detail last week so I will do that at the end of this post. My baby turned 11 months old yesterday. I can't believe how quickly it has gone. The bad news is I am still struggling to find time to exercise. It's cold and everyone has been sick. I don't want to make excuses anymore but I didn't realize how hard it would be to fit in exercise with three kids!
For this week I want to set an easy, obtainable goal. Really easy. So here it is: Work out one time this week. That's it. I know if I can accomplish that, I will be able to go from there.
Next week I will be posting pictures!! Don't forget to check in with
Mama Lake
and
Angela.
Months postpartum: 11
Prepregnancy weight: 119
End of pregnancy weight: 180
Last Weeks weight: 120
This weeks weight: 120